Report
,
Invention 1
Alarm Pavilion
A Pavlovian approach to a silent catastrophe.
". . .thus the dead one was directed,
when he died:
'Awaken, already the sky is rosy' . . ."
Mexico City has a specific sonic code to relate to quotidian mainteinance. The sound of this bell let's people know is time to take out their trash to be picked up.
This speculation propose to take this cultural device and blow it up to the scale of the TEO.
What would imply for the TEO to be an Alarm System of itself?
A sonic and territorial speculation
Schematic for a Trash Bell Carillon Located at the top of Each Pavilion
Nocturnal view of light beams emitted by the Alarm Pavilions along the TEO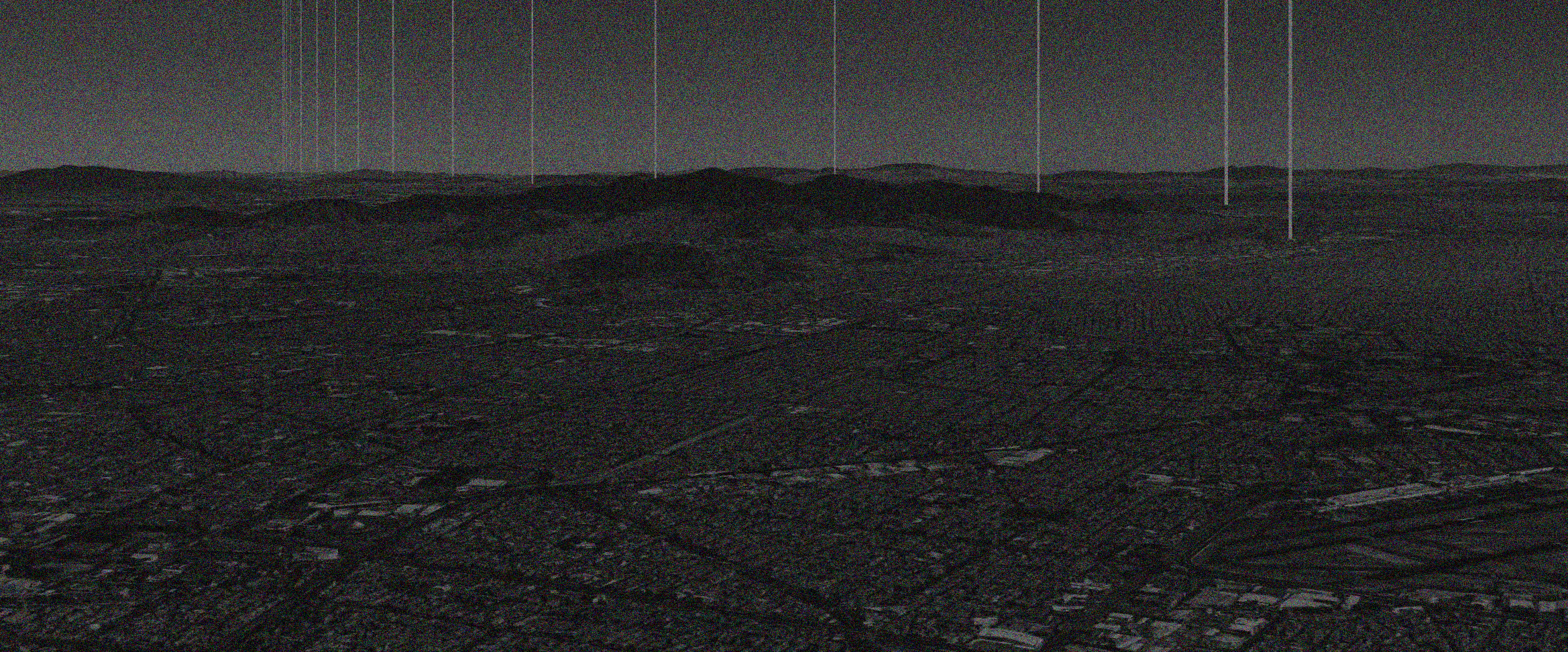 Schematic for Alarm Pavilion L-05 with vertical circulation around the Carillon Shaft.
Schematic for the section of the Alarm Pavilion L-17 with pipe exposed in the landscape.
Schematic for Alarm Pavilion L-15
Schematic for Alarm Pavilion L-05